University of Maryland, Baltimore CURE Scholars Program: A Culminating Design Thinking Capstone Experience
Dr. TaShara Bailey, University of Maryland, Baltimore, Dr. Gia Grier McGinnis, University of Maryland, Baltimore*, Sequoia Wright, University of Maryland, Baltimore
Description
The UMB CURE Scholars Program is a year-round, holistic STEM and healthcare pipeline program for West Baltimore middle and high school youth. Scholars enter the program at 6th grade and continue through the end of high school. CURE provides afterschool and summer programming, and annual STEM exposition fair, as well as social-emotional support and parent and community engagement through its social work program. High school scholars participate in paid summer internships in partnership with Baltimore City's summer employment program. As the oldest scholars are now juniors, we seek to design a culminating project-based capstone experience ending in their 12th grade year that would allow them to synthesize their work from the prior six years of effort through a Design Thinking Framework. Ultimately, we ask the questions, "What does it mean to "graduate" from the CURE Program?" and "What knowledge and skills do they need to demonstrate readiness for STEM/healthcare college and career programs?"
Goals of the Program
Foundational:
Meta:
Students will be able to understand the Catalyst Innovation Design Thinking Process through a series of hands-on STEM activities and research.
Students will develop an individual, experiential capstone project in order to synthesize the foundational and humanistic knowledge obtained throughout their CURE experience.
Humanistic:
Students will be able to demonstrate civility, collaboration, diversity and gain social/ emotional skills to navigate diverse academic settings.
CURE CORE Values Agreement CURE Values.pdf (Acrobat (PDF) 59kB Oct7 20)
Learning Outcomes
Using the Catalyst Innovation Framework for design thinking (from the Center for Care Innovations)
Learning Outcome 1
See & Experience->Inclusion and Empathy

Students will be able to understand the concept of empathy through the use of empathy mapping for STEM and healthcare problems. (Humanistic)
Students will develop a sense of social consciousness through immersive research experiences which expose them to issues of diversity and inclusion in healthcare and STEM fields. (Humanistic)

Learning Outcome 2
Dimension & Diagram->Collaboration

Students will be able to understand foundational concepts in Chemistry, Anatomy, and Robotics in order to identify a health education or cancer prevention topic (Foundational)
Students will collaborate with diverse stakeholders, community and global partners to refine topics (Humanistic)

Learning Outcome 3
Question & Reframe-> Starting small + Learning fast

Students will be able to create journey maps to identify problems and ideate solutions (Meta)

Learning Outcome 4
Imagine & Model-> Making things tangible

Students will be able to demonstrate knowledge of Baltimore's history and health/ resource disparities, through case studies and service learning opportunities.(Foundational/ Humanistic)

Learning Outcome 5
Test & Shape/ Pitch & Commit-> Sharing Unfinished work early and often

Students will revise, refine, and communicate project (Meta)
Assessing Program Outcomes
Overall CURE Program Evaluation Tools
Annual Focus groups (parents/ guardians, scholars, mentors, staff)
Fact Sheet (scholar performance)

iReady, MAP Scores, Sylvan Learning Center Assessments

Career Interest Survey
Sense of Belonging
Needs Assessment

Social Work Services/ Follow-up measures
Community Engagement Center

Dissemination of Scholar Research
Leadership Opportunities
Honors and Awards (Scholastic Achievement)
Community Anchor Institution

Community Benefits Surveys
Design Thinking Framework and Capstone Documentation and Evaluation
*The scholars will complete a series of scaffolded experiences that will be catalogued in an e-portfolio which will be scored using the following rubric:
Rubric to Model for Portfolio Scoring *example from the Black Horse Pike Regional School District*
Demonstrative Program Deliverable 
Throughout the program, scholars will be developing an e-portfolio, which is a scaffolded experience that weaves together the Catalyst Innovation for Design Thinking Framework. The portfolio is modeled after Spelman College's "Spel-folio."
Implementation Strategies 
This intervention may work best in institutions that already have pipeline programs and base funding.
Aligning with institutional mission/s and context/s

Secure and Maintain Senior Administration Buy In
Institutional Buy In

Community Engagement/ Buy In

Advisory Structure
Strategic Committees

Parent Buy In
Marketing Strategies
External Promotion for Local and National Awards

Program Promotion
Scholar Research Promotion
University of Maryland, Baltimore CURE Scholars Program Description
Dr. TaShara Bailey, University of Maryland, Baltimore, Dr. Gia Grier McGinnis, University of Maryland, Baltimore*, Sequoia Wright, University of Maryland, Baltimore
Program Description
The UMB CURE Scholars Program is a year-round, holistic STEM and healthcare pipeline program for West Baltimore middle and high school youth. Scholars enter the program at 6th grade and continue through the end of high school. CURE provides afterschool and summer programming, and annual STEM exposition fair, as well as social-emotional support and parent and community engagement through its social work program. High school scholars participate in paid summer internships in partnership with Baltimore City's summer employment program. As the oldest scholars are now juniors, we seek to design a culminating project-based capstone experience ending in their 12th grade year that would allow them to synthesize their work from the prior six years of effort through a Design Thinking Framework. Ultimately, we ask the questions, "What does it mean to "graduate" from the CURE Program?" and "What knowledge and skills do they need to demonstrate readiness for STEM/healthcare college and career programs?"
Program Sequencing
Each year, scholars select a curriculum track based on their interests. In these tracks they do hands on labs after school two times a week. During virtual programming, scholars attend "CREW" sessions where they work on community building and social/ emotional development. Scholars select a track each year and are not limited to one area of study. Annually scholars submit a final STEM/ Health Care related research project based on the concepts learned in their tracks.
Foundational Core:Grades 6-10
Anatomy Track
Builds foundational skills in anatomy focusing on dissections (middle school) and metabolic functions (high school).
Chemistry Track
Builds foundational skills in chemistry focusing on food chemistry (middle school) and forensics (high school).
Robotics Track
Builds foundational skills robotics focusing on basic programming skills and the development of a health related application.
Scholar Research
Middle School research training focuses on research basics such as applying the skills below to a literature review:
Determining credible online sources
Identifying relevant information for their research proposal
Applying the scientific method (purpose, hypothesis, procedure, data, evidence, conclusion, etc) to their research.
Internalizing and present their research proposals with confidence.
*Final articles will be compiled in the CURE Journal of STEM with the following format where scholars compile their literature findings for presentation. Research Article Template_2017-2018.pdf (Acrobat (PDF) 58kB Oct8 20)
High School research training focuses on empowering scholars to use research basics to create an intervention proposal geared towards a health or cancer issue.
Data Science Overview (9th Grade)
Health Trends Tracking (9th Grade)- C2 RESEARCH ARTICLE TEMPLATE.pdf (Acrobat (PDF) 37kB Oct8 20)
Intervention Proposal (10th Grade)
Sample Intervention Implementation (11th Grade)
Presentation on Implementation Findings (12th Grade)
Mini Project Grant Proposal (12th Grade)
Humanistic Core: Grades 6-12
During Middle School CURE sessions scholars will apply foundational and research knowledge in order to complete literature reviews around cancer disparities and issues of health equity.
During The Academy, which is the rising 9th grade summer, scholars will embark on a journey through the history of Baltimore City to uncover the disparities that exist and the history that created such disparities. This work will be the groundwork for the development of a community needs project where scholars will use past skills in Design Thinking to solve a community problem.
During 10th-12th Grades scholars will continue their research in order to propose an intervention, implement it on a small scale, and submit a final internal mini grant proposal on their intervention in order to address a disparity within their community.
Mentoring
Throughout the program, scholars are paired with mentors from the surrounding undergraduate (University of Maryland, Baltimore County) and graduate (UMB's Schools of Medicine, Pharmacy, Social Work, Law, Dentistry, Nursing, and The Graduate School) schools who help them navigate through academic and social environments. Mentors at CURE have the opportunity to interact with our brilliant scholars and share your knowledge as you help them develop professionally through engaging STEM activities and afterschool academic enrichment.
Design Thinking Scaffolded Approach
Design and Catalyst Model (from the Center for Care Innovations)
UMB CURE Scholars Program
Middle School CURE (6th-8th Grade)
6th Grade
Empathy Mapping
7th and 8th Grade
Define
The Academy (8th-9th Grade Transitional Summer)
Ideate (Journey Mapping)
Neighborhood Exploration/ Community Needs Assessment
CURE Connections (High School Program)
9th and 10th Grade
Prototype
11th and 12th Grade
Test & Shape
Pitch and Commit
Capstone
Students in the UMB CURE Scholars Program will complete a Capstone Project that will require that they walk through all of the previous design thinking steps from start to finish with the goal of developing a tangible intervention with community benefit. This, paired with their e-portfolio, will be a culmination of their CURE experience. The portfolio will include documentation of research posters and activities from their 6th-10th grade foundational material as well as reflections and products from upper high school experiences. A breakdown of the portfolio components can be found below. This is not an exhaustive list of portfolio components. Additional components may be included based on individual experiences and leadership opportunities. 
E-portfolio
Empathy Maps
Journey Map
Resume
Personal Statement
Community Service Reflections
STEM Research Foundation Bodies of Work (6th- 10th grades)

Scholars participate in a STEM Exposition where they present their research for the year (Poster and Journal of STEM Entry)
Annual Cancer Research Day poster session participation

STEM Humanistic Body of Work (Rising 9th grade)

History of Baltimore Reflection
Neighborhood Project/Community Need Assessment

Internship and Field-based Reflections (10th-12th grades)

Rising 10th Grade Summer Field Work
Rising 11th and 12th Grade Summer Internships

Final Mini Grant Proposal of Intervention and Presentation
As scholars move through e-portfolio documentation, a digital badging system will provide them with a public branding of their achievements (for LinkedIn/ college applications)
Implementation Strategies 
Aligning with institutional mission/s and context/s

Secure and Maintain Senior Administration Buy In

*Presidential Initiative – CURE is unique in that it is a presidential initiative which includes several aspects of institutional support including:

Report to President's Chief Advisor (or other Sr. Leader)
Inclusion of the President in official events for remarks/ community address
Institutional Marketing UMB CURE Scholars Program Website
Pipeline Campus-wide Committees
Philanthropy Team

Corporate Buy In

Institutional Buy In

Collaboration with graduate schools

Community Service/ mentorship Opportunities for Graduate Students
Assist in Program Implementation

Community Engagement/ Buy In

Sponsorship Opportunities
School Supply Drive
Partnership with Community Orgs
Advisory Board

Corporate Partners
Partner School Leadership
University Faculty
Parent Representative

Parent Buy In

Parent Organization
Family Events

Annual Cookout/ Orientation
Annual White Coat Ceremony (Induction Ceremony)
Awards Ceremonies

Marketing Strategies

Weekly Newsletter
Monthly Newsletter
Social Media Presence
Mentoring Mission Newsletter
Annual Fact Sheet

External Promotion for Local and National Awards

Program Promotion

STEM 2020 Inspiring Program Award
Mentoring Matters Award
CURE News Articles
SENCER Article and Symposium (Virtual Poster Presentation)

Scholar Research Promotion

AACR Presentation for Scholar Research
Maryland Science Olympiad
Johns Hopkins APL Competition
MESA Competition
UMB CURE Journal of STEM
---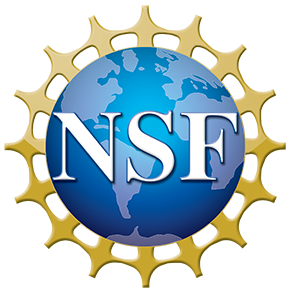 This material is based upon work supported by the National Science Foundation under Grant #1935479: Workshop on the Substance of STEM Education. Any opinions, findings, and conclusions or recommendations expressed in this material are those of the author(s) and do not necessarily reflect the views of the National Science Foundation.