Creation of a revised Biochemistry and Molecular BS degree integrating the humanistic, metacognitive, and foundational knowledge domains
Tammy Clark, Viterbo University; Scott Gabriel, Viterbo University
Description
Viterbo University's revised Biochemistry and Molecular Biology Bachelor of Science Program aims to prepare future students for healthcare and STEM-related careers by integrating foundational, meta, and humanistic knowledge. This holistic approach is critical as the problems in our world continue to increase in complexity and involve an increasing amount of diversity of approaches and viewpoints. This integration is achieved through a curriculum that invites students to use knowledge in applied settings such as course-embedded research, service-learning, and community building both on and off-campus. Students will participate in an annual biochemistry symposium and related seminar course that showcase the complexity of science-related issues within our world.
Background/context: Our initial planning has identified two strengths that we seek to leverage in our redesigned curriculum. First, many students are attracted to Viterbo due to our focus on pre-health preparation and humanistic knowledge is becoming more critical to the professional school application process. This revised curriculum aims to help students succeed by integrating these diverse areas of knowledge more intentionally across the entirety of our curriculum. Second, we recently received a sizeable gift from an estate that will provide the resources for an annual biochemistry symposium around a theme of our choosing. The symposium will allow us to showcase the integration of these knowledge categories not just to our majors but also for the larger campus community. Finally, Viterbo University is a Catholic Franciscan University and our values expressly support greater inclusion of humanistic knowledge within the curriculum.
Goals of the Program
Viterbo's revised Biochemistry and Molecular Biology Bachelor of Science Program aims for students to encounter the three separate but interrelated domains of knowledge (Foundational, Meta, and Humanistic) necessary for students to skillfully navigate the complex and interdisciplinary problems of our world. The cumulative effect is that our graduates are prepared to enter medical school, other biomedical professional or graduate programs, as well as direct employment in a variety of STEM-related careers. Our work aims to create a revised program that:
Will enable students to learn and articulate the importance of a diverse population contributing to science
Becomes a pre-health destination major
Integrates the new biochemistry symposium into the curriculum
Will enable students to be competitive for professional and graduate studies and/or employment
Better aligns with the mission and values of Viterbo
Will have the same or fewer credits as the existing biochemistry major
Learning Outcomes
Foundational knowledge & skills:
Conceptual Content Mastery: Students will demonstrate an understanding of the main themes of energy, structure and function, and information storage of biological systems.
Experiential Content Mastery: Students will apply course content to an applied setting, where they design and execute experiments to address research questions.
Systems Content Mastery: Students will analyze how things relate to and affect one another in a holistic way.
Attitudes (humanistic knowledge):
Values Thinking: Students will demonstrate an understanding of how culture, tradition, and values influence decisions, which can help break through barriers of prejudice, politics, and culture.
Ethical Thinking: Students will understand the complexity of ethical issues surrounding a broad range of scientific disciplines to encourage the highest levels of professionalism and humanism.
Curiosity: Students will demonstrate a desire to learn, forming probing questions across a wide range of subjects.
Collaborative Skills (meta-knowledge):
Interpersonal Competence: Students will work effectively with others to achieve a goal. When combined with values thinking, this competency is a powerful tool to find productive ways to solve complicated problems.
Communication Competence: Students will effectively communicate, both orally and in writing, key scientific findings in the molecular biosciences to lay and professional audiences.
Critical Thinking and Creative Problem-Solving Competence: Students will apply quantitative and qualitative reasoning skills to identify and solve problems at the molecular, cellular, and systematic levels.
Assessing Program Outcomes
Rubrics will be developed to measure the above learning goals. Our intention is to have three direct measurements of each outcome.
Biochemistry and Molecular BS degree at Viterbo University
Tammy Clark, Viterbo University; Scott Gabriel, Viterbo University
PART I – Yearly Biochemistry Symposium Description:
Through the gift of a generous benefactor, Viterbo University has funds to host a one-day, yearly symposium centered around topics of biochemistry. We hope to engage the wider community beyond biochemistry students with these symposia by including aspects of humanistic knowledge. Many aspects of these symposia have not been fully elaborated, so this document represents ideas about how we might integrate them into our curriculum. Further vetting by others will be required before adoption and implementation.
Each year a theme will be selected that encompasses values of science and/or scientists rather than specific technical content. We expect that each topic will be relevant to the place and time. For example, our inaugural symposium taking place in Fall 2021 may discuss how certain perspectives are absent in science and medicine and the implications of how this impacts society today.
Engagement with the speaker(s) as well as the associated themes of the symposium could include:
Small group discussions
Career session(s)
Pre- and post-reflection assignments
Common read text(s)
Student presentations and/or sessions
PART II – New course Descriptions and Outcomes:
While our curriculum assessment map illustrates the distribution of the three domains of knowledge across the newly revised curriculum, we are proposing the addition of two seminar-style courses to the curriculum that will focus on the humanistic knowledge domain and its integration into the other two domains which are strong in our current curriculum.
These two inter-related seminars will have students from each year of the program and intentionally designed this way for both the peer-mentoring relationships that will form in addition to the iterative reflective process that they create. With students returning to the same question year after year, these seminars allow students an opportunity to reflect on how they have changed over their time at Viterbo. In the fall, the course content is focused on an inward reflection of issues of identity and value that align with our mission as an institution. That is followed in the spring with a movement outward towards service towards others. This process of reflecting on ourselves and then encountering others in the community is aimed to provide experiences to integrate the three domains holistically and in applied settings preparing students for their life post-college.
Chem 110/210/310/410 – Science Identity and culture – This seminar styled course will meet for one hour weekly and engage in discussion on themes of identity, diversity, and ethics within the science disciplines. The course will intentionally have students from all years to create opportunities for cohort building and peer mentorship. In addition to the literature that explores issues of identity and values, the course will also incorporate the annual biochemistry symposium and use its related themes as an opportunity for conversation on and learning of our course objectives.
Draft Student Learning Outcomes:
Students will identify social and cultural factors that help shape our identities by analyzing firsthand reflections and creating their own personal identity charts.
Students will define and identify stereotypes, explain and recognize bias, and explain how these themes are manifest within the scientific community.
Students will establish and build productive peer mentoring relationship(s)
Students will be able to contribute to class discussion by asking clarifying questions and building on previous comments.
CHEM 115/215/315/415 – Science Outreach: Sharing Science with the Community: In this service learning course, students will effectively communicate science with general audiences through demonstrations and other outreach activities like science cafes. Students will learn to perform science demonstrations with an emphasis on safety and age-appropriate pedagogical strategies. Students will examine and reflect upon societal issues relevant to conducting an outreach program including: the importance of a scientifically literate society; the need for diverse scientists; and strategies for promoting under-represented groups into scientific fields. Students will also examine and reflect upon the potential impact that chemistry outreach programs have in fostering the desired attitudes of science and of one's personal perspective of doing science.
Formal mentorship activities – iterative reflection as they progress through the curriculum.
Other ideas: science fair judges, contributing to Lumen (our student newspaper), video content for our STEM facebook page, etc…
PART III – Proposed Biochemistry and Molecular Biology BS Major Requirements Draft:
(bolded = new course, Ital = pre-health prereq)
First Year:
CHEM 110– Fall Colloquium (content derived from biochemistry symposium) – 1cr
CHEM 115 – Spring Seminar (continuation of fall colloquium) – 1cr
BIOL 160 – General Biology I (lab) – 4cr
BIOL 161 – General Biology II (lab ) – 4cr
CHEM 120 – General Chemistry I (lab) – 4cr
CHEM 121 – General Chemistry II (lab) – 4cr
MATH 230 – Statistics with R Programming – 4cr
Second Year:
CHEM 210– Fall Colloquium (taught with other fall colloquium courses, different outcomes for different level students???) – 1cr
CHEM 212 – Careers in the Sciences – 1cr (job shadows)
CHEM 215 – Spring Seminar (continuation of fall colloquium) – 1cr
BIOL 250 – Cellular and Molecular Biology (lab – research project) – 4cr
CHEM 240 – Organic Chemistry I (lab) – 4cr
CHEM 340 – Organic Chemistry II (lab – research project) – 4 cr
PHYS 260 & 270 – University Physics I (lab) – 4cr
PHYS 261 & 271 – University Physics II (lab) – 4cr
Third Year:
CHEM 310– Fall Colloquium (mentor students in CHEM 110)- 1cr
CHEM 315 – Spring Seminar (continuation of fall colloquium) – 1cr
CHEM 370 – Biochemistry (lab) – 4cr
BIOL 376 – Microbiology (lab) – 4cr
CHEM 397 – Introduction to Research – 3cr (write an independent research proposal)
Fourth Year:
CHEM 410– Fall Colloquium (mentor students in CHEM 210) – 1cr
CHEM 415 – Spring Seminar (continuation of fall colloquium) – 1cr
BIOL 430 – Genetics (lab) – 4cr
CHEM 475 – Advanced Biochemistry – 3cr (literature-based course)
---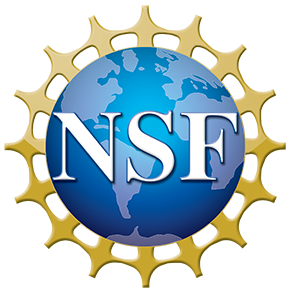 This material is based upon work supported by the National Science Foundation under Grant #1935479: Workshop on the Substance of STEM Education. Any opinions, findings, and conclusions or recommendations expressed in this material are those of the author(s) and do not necessarily reflect the views of the National Science Foundation.